We are EUROSTANDARD TURKEY
EUROSTANDARD S.p.a. is a specialist company focusing on production, distribution and product development of PE 100 fittings used in pressurized water and gas lines with high quality. In accordance with the international norms in Italy, production processes are supported by accredited laboratories, our company is engaged in supplying products to many countries as EUROSTANDARD TURKEY. EUROSTANDARD S.p.a., which started its activities more than 50 years ago with the constant search for technical and innovative solutions, continues to grow and invest by challenging difficulties and improving itself.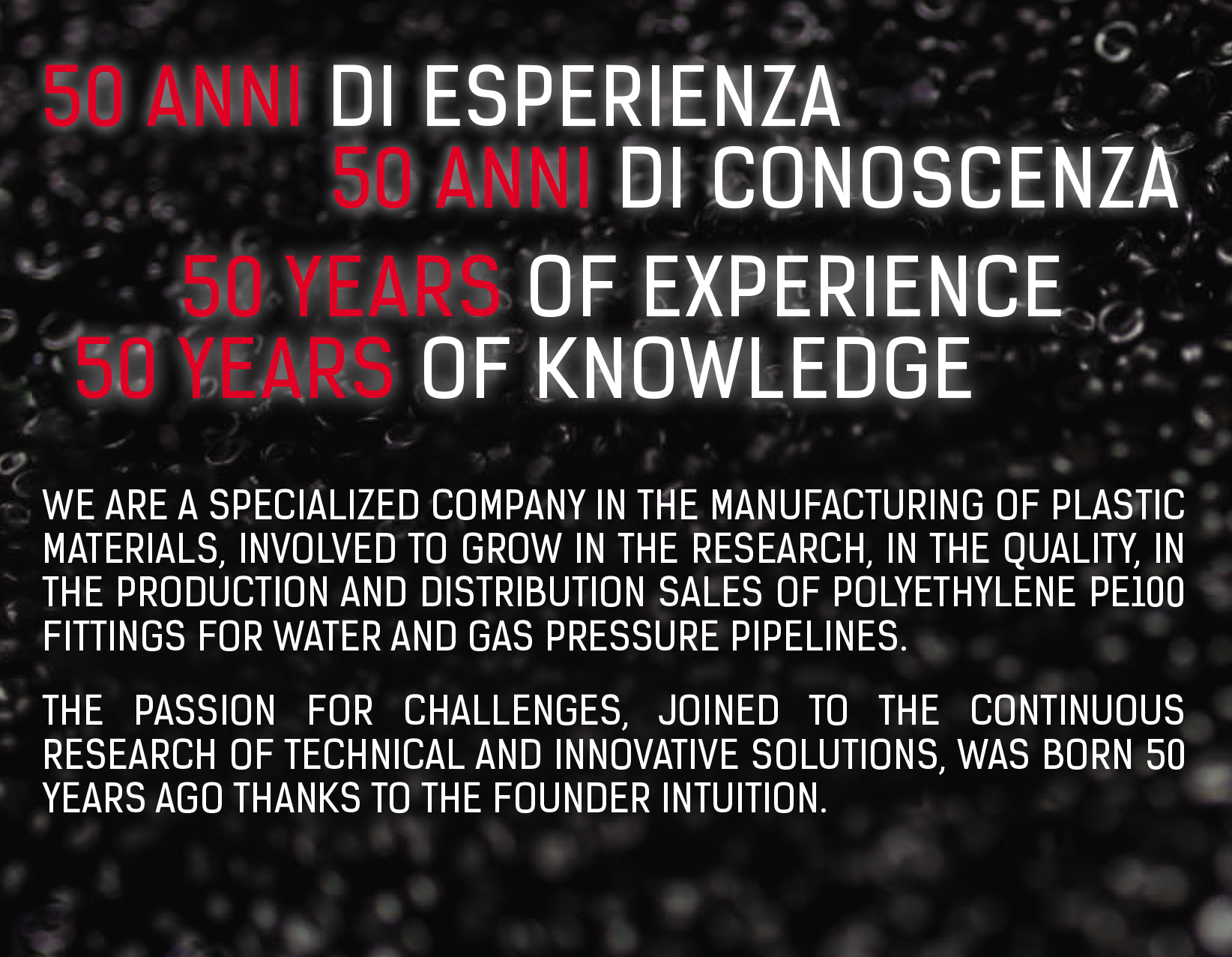 High Quality, Occupational Health and Safety and Respect for the Environment are the top priority and basic policies of the EUROSTANDARD S.p.a. company in all production and service processes.