Stainless Steel Repair Clamps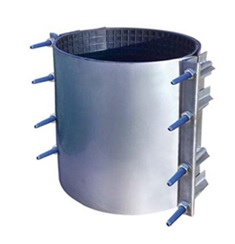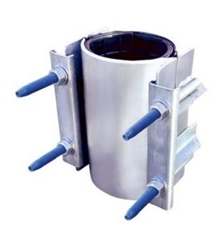 Stainless Steel Repair Clamps are used for fixing Ductile, Steel, U-PVC and PE-100 Lines.
The clamps which are manufactured with O-Ring Seals are used for plastic pipe systems and prevent leakage.
They are manufactured from 32- 1500mm. Long and short types are manufactured with AISI 304 or AISI 316L Raw Material.
EPDM Sealing Ring Types are used for drinking water systems and some chemicals which are resistant to EPDM Raw Material.
For chemicals with higher density levels, NBR (-20°C; +90°C) or VİTON (-30°C; +260°C) types different sealing rings also may be chosen, regarding the fluid type in the pipe line.