Corrugated Fittings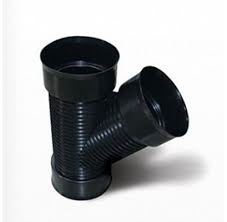 Corrugated Fittings are used for connection of Corrugated Pipes.
As the corrugated pipe outer diameters are different in each brand, the fittings are manufactured tailor made regarding project requirements.
To prevent any leakage, corrıgated pipes and fittings are connected to each other with sealing rings. Especially in big diameter fittings, the production is made with hand extrusion machines.